NOT FOR PRINT, Issue 01 
¬
  Design graphique 
¬
  Boulder, USA
Ces trois affiches ont étés spécialement réalisées pour le futur magazine américain NOT FOR PRINT, première publication du réseau social Ello. Créées uniquement grâce aux trois couleurs primaires, elles proposent chacune trois degrés de lectures. Plus précisément, deux niveaux de censures que nous sommes libres de regarder.
Those three posters are specially made for the futur magazine Not For Print. Created with the three primary colors only, they each propose three lectures degrees.
More precisely, two levels of censorship that we are each free to see.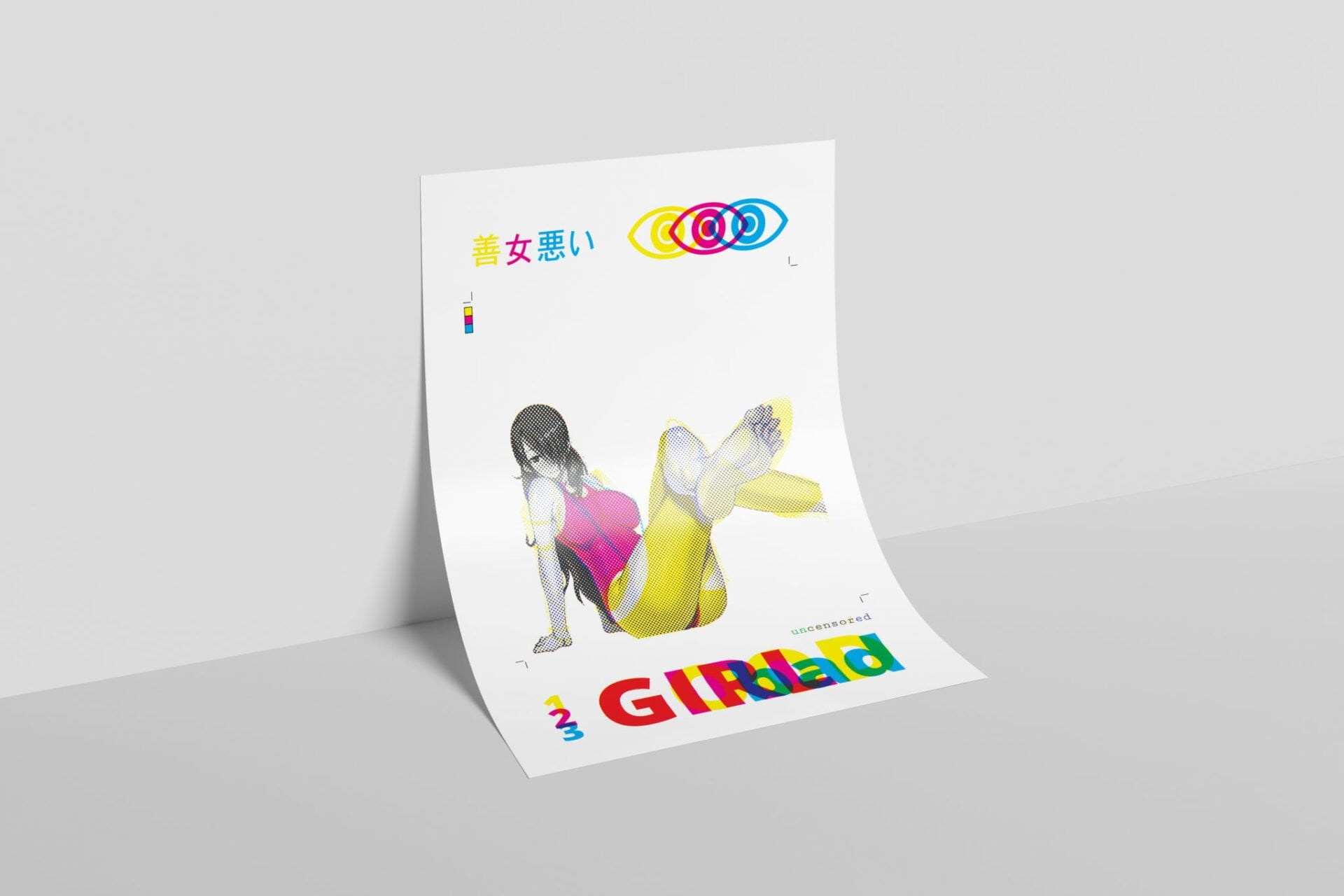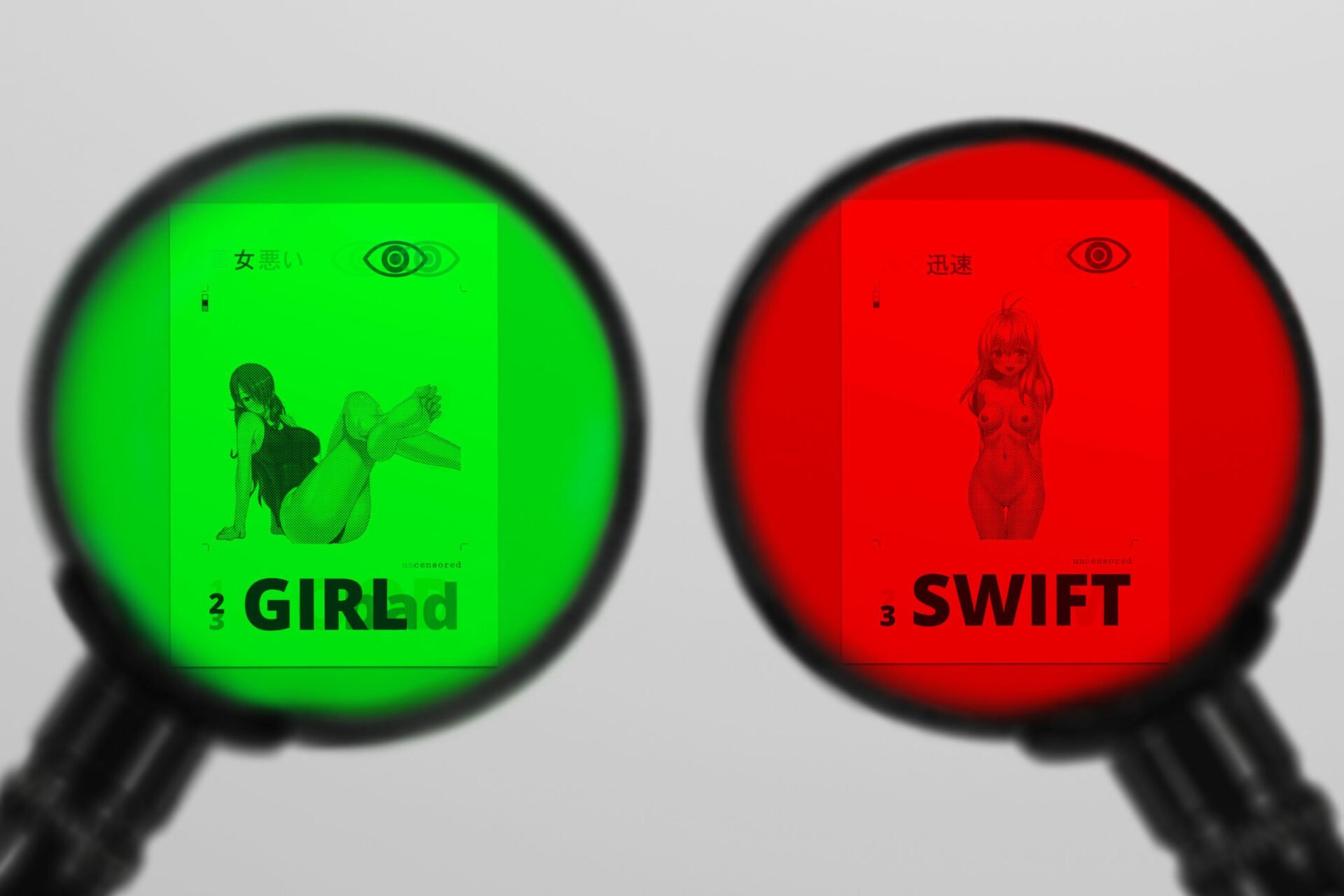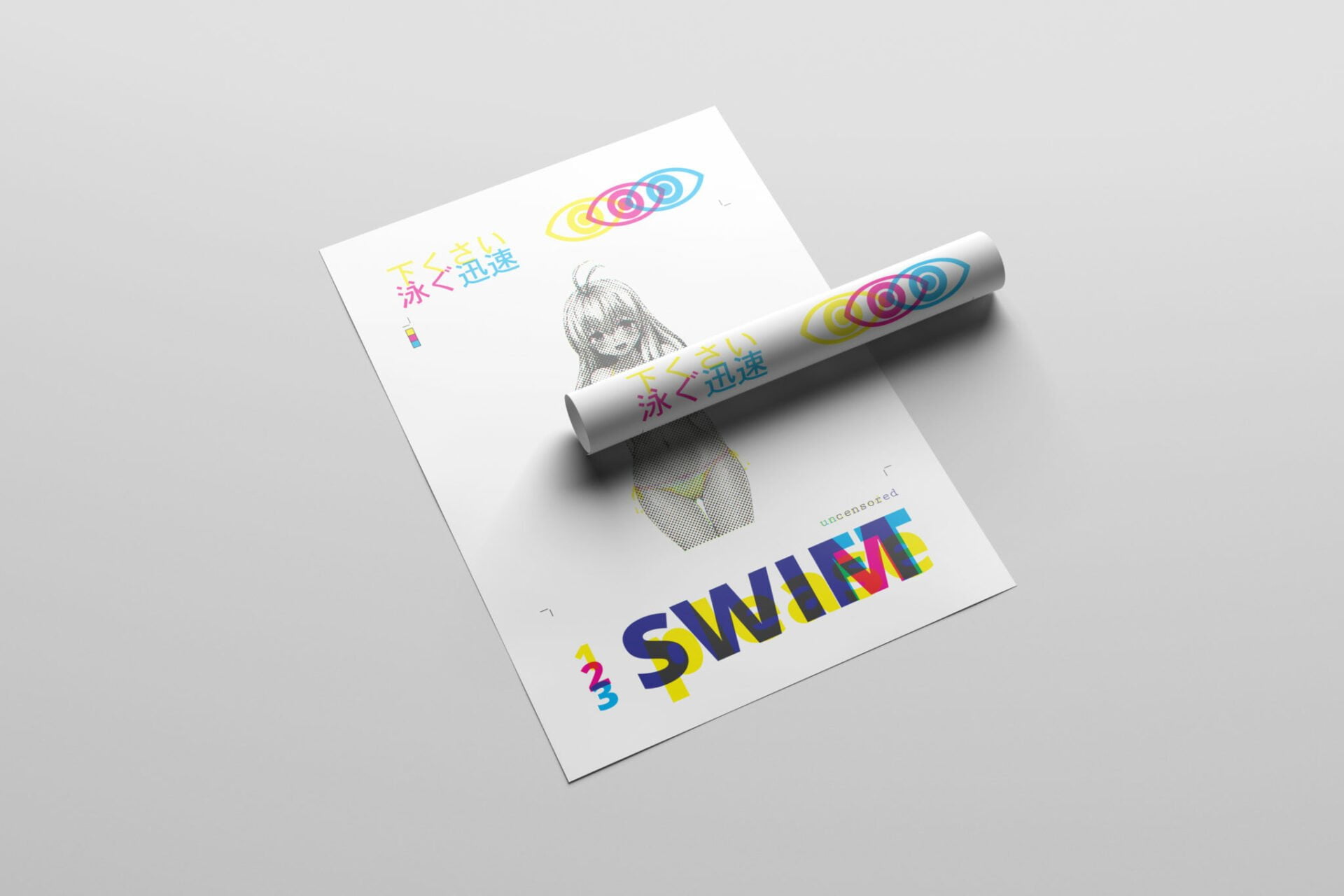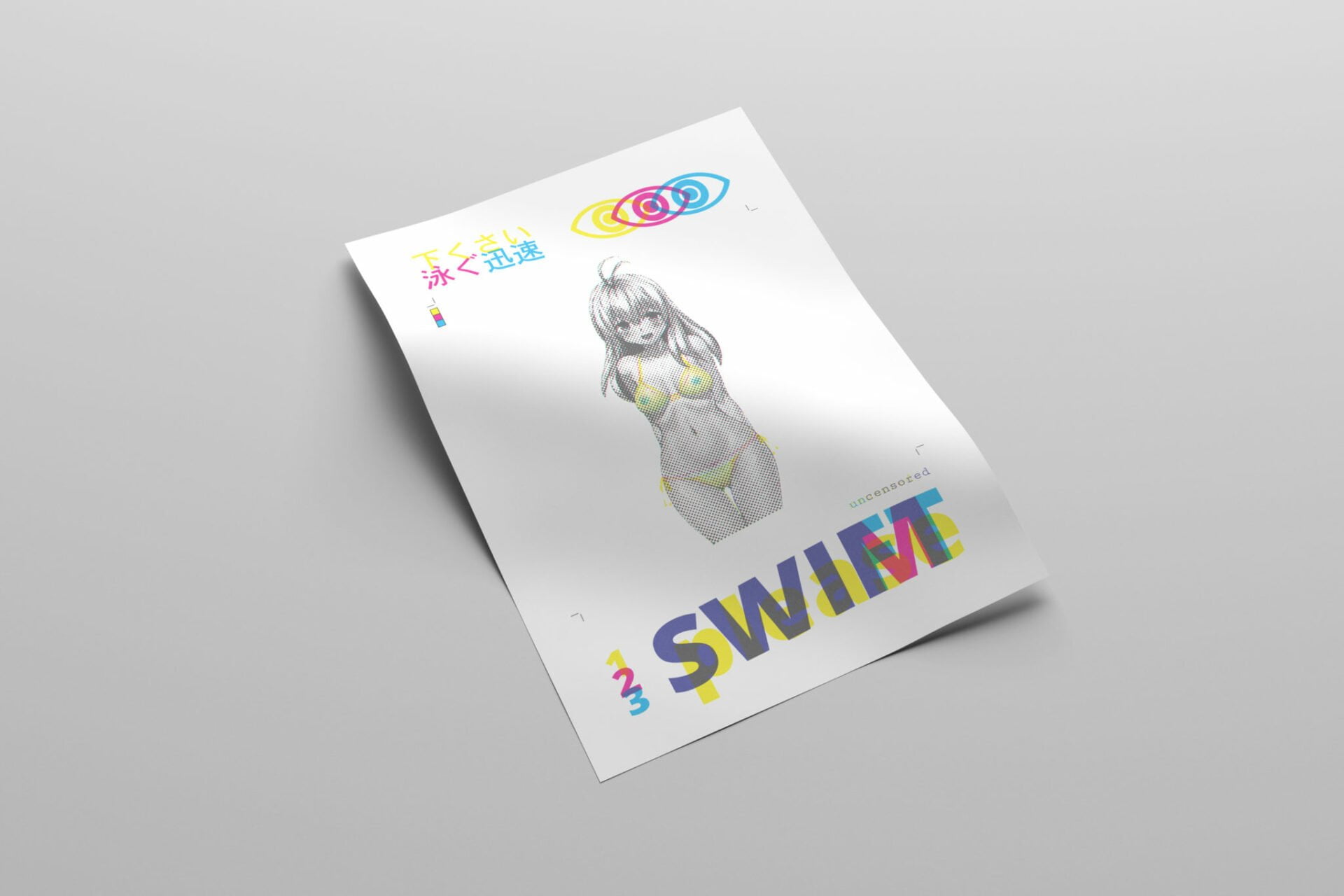 La censure agit tel un filtre. Ici, nous avons décidé de renverser et d'annuler cette relation avec d'autres filtres, ceux colorés dont nous avons besoin pour voir les versions non censurées de chaque image. De plus, ce que nous voulons partager est certainement plus que cela. Par un univers enfantin créé par un jeu ludique de couleurs et par les personnages d'animés japonais, nous essayons de révéler le paradoxe de la censure japonaise. En effet, le Japon est certainement le pays qui consomme et créé le plus de produits pornographiques et, en même temps, censure constamment ces derniers.
Ceci s'explique par l'influence des mœurs religieuses apportée par l'occupation d'après-guerre sur un sol aux mœurs traditionnellement libres. En outre, la censure japonaise est le mariage entre la bien-pensance catholique et la liberté multireligieuse ancestrale.
The censorship acts like a filter. Here, we decided to reverse and cancel this relationship with other filters, those that we need for seeing the uncensored version of each image. Furthermore, what we want to share today is certainly more of that. By a childish universe made by the ludic play of color and Japanese anime-style characters, we try to reveal the paradox of the Japanese censorship. Indeed, Japan is obviously the country who consume and created the most of pornographic products and, at the same time, who constantly censure those things too. 
This is explained by the religious influence brought by the Post-war occupation on a traditionally free country (about sexuality). The Japanese censorship is the union between the Catholic good-thinking and the ancestral multi-religious freedom.
 Vous avez aimé ?
Discutons de votre projet !